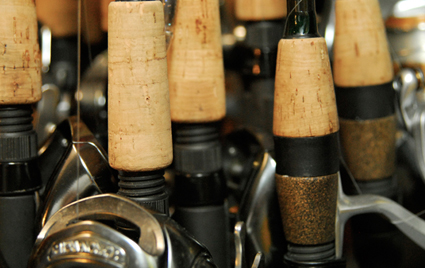 Equipment: Rods and Reels – G. Loomis, Shimano, Sage, Hatch
Rods and reels will be provided for your trip. I firmly believe that tackle and equipment should never be the reason for a less than stellar day on the water, and through years of experience, I only use G. Loomis rods, and pair them with Shimano reels. Fly tackle consists of Sage fly rods paired with Hatch fly reels. I pride myself on providing top-notch quality tackle and gear for my customers. The equipment will also be in clean, top working condition to allow you to be at your best when hooking and fighting that trophy fish.
Even though I always plan on providing the tackle, some customers prefer their own gear, which is perfectly fine. Please don't hesitate to contact me about which setups will be appropriate for your trip.
Contact Traverse City Bass for More Information or to Book a Trip Today
also see: The Equipment: The Boat