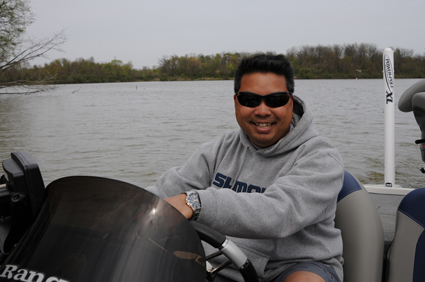 Guide: Captain Ben Wolfe
I caught my first fish when I was 4 years old, with my grandfather's fly rod. Ever since then, I have been actively pursuing any fish that I can. Whether it's in the salt, or freshwater, I love them all. Growing up in Michigan, I spent all of my summers in the northwestern part of the state chasing smallmouth and salmon. I am a fully licensed Captain through the US Coast Guard and am also fully insured. I love to teach what I have learned over the years, and I continue to learn everyday, whether it's from the fish, or the anglers themselves. Formerly a chef, it is my belief that on the water, as it is in a professional kitchen, details are everything.
Seeking to give my customers an even more memorable experience, I started my own coffee company, Deep Blue Coffee. Using my skills as a former chef, I worked with a local roaster, creating a custom roasted blend that has garnered rave reviews from guide clients and retail customers alike. The Traverse City Bass Blend is now the flagship coffee of the Deep Blue Coffee Company®, available in several local retail shops. Every guide day begins with a hot cup of Traverse City Bass Blend coffee.
Contact Traverse City Bass for More Information or to Book a Trip Today
also see: Contact Us, Reviews