Our Bass Fishing Guides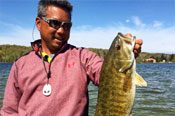 Captain Ben Wolfe:
Ben caught his first fish when he was 4 years old, with his grandfather's fly rod. Ever since then, he has been actively pursuing any fish that he can. Whether it's in salt, or freshwater, he loves it all. Growing up in Michigan, he spent all his summers in the northwestern part of the state chasing smallmouth and salmon. He loves to teach what he has learned over the years, and he continues to learn every day, whether it's from the fish, or the anglers themselves.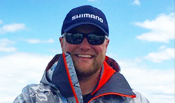 Captain Chad Dilts:
Chad grew up in Benzie County, enjoying fishing the beautiful waters for all the species northern Michigan offers. Chad's enthusiasm for sharing the best bass fishing in Michigan shows on every trip he guides. Join him for an unforgettable day of chasing smallmouth on any of our amazing lakes.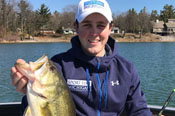 Captain Ron Dohm Jr:
Ron started fishing at a young age. He practically grew up on a boat, joining his father and friends on the Great Lakes Tournament Trail, offering him a chance to learn from some of the best fishermen on the coastline. Ron's passion on the water is smallmouth bass fishing here in northern Michigan. Whether you're a seasoned angler looking to learn a new lake or technique, or someone who just wants to have a great day of fishing, Ron will happily share our fantastic fishery with you.
Contact Traverse City Bass for More Information or to Book a Trip Today
also see: Contact Us, Reviews