Traverse City Bass FAQ – Frequently Asked Questions
What else is there to do in Traverse City and the surrounding area?
Traverse City is a very family-oriented city in a wonderful location right on the water. The city is also known as The Cherry Capital. In addition to the cherry orchards, there are numerous wineries in the area, with many located on the Old Mission Peninsula. The Peninsula extends right out from Traverse City, creating the East and West arms of Grand Traverse Bays. Many visitors to the area fish during the day and go wine tasting at the many winery tasting rooms in the evening.
Another growing aspect of Traverse City are its microbreweries. Hops for brewing beer are quickly becoming a very big crop in the area. The climate that helps the grapes for wine flourish here is also beneficial for the growing of hops. Visiting the local brewpubs is another favorite past-time for many visiting the area. Several of the breweries even offer customers the ability to take home a growler or two, a great alternative to the traditional six pack or case!
The Traverse area has some outstanding golf opportunities, including several public courses that are nationally ranked. And, of course, there are lots of pure sand beaches for the entire family to enjoy. Speaking of sand, Sleeping Bear Dunes National Lakeshore is only a short drive from downtown Traverse City. Sleeping Bear Dunes National Lakeshore was named the "Most Beautiful Place in America" in a poll conducted by the morning television show, Good Morning America. Traverse City is home to not only the National Cherry Festival, but also a nationally recognized film festival, The Traverse City Film Festival. Each year the Film Festival grows larger and more prominent among the country's film festivals. In the winter, there is even a new Comedy Festival, which has grown in popularity since its inception a few years ago.
Here are several links to websites that can detail various options and activities.

Traverse City Convention & Visitors Bureau
For information on downtown TC shopping and dining: Downtown Traverse City

Traverse City's National Cherry Festival

Traverse City Film Festival

The Watershed Center Grand Traverse Bay
Where are places that I and/or my family can stay while in Traverse City?
There are many options for hotels in the Traverse City area. For reviews of various places to stay, we advise spending some time on TripAdvisor. Many families enjoy staying at the Great Wolf Lodge located right in TC. Another beautiful option for couples or families right on the beaches of East Bay is the Tamarack Lodge. With 800 feet of sandy water frontage, this is a wonderful facility that many customers find exceptional. An additional top-notch option for couples or golf enthusiasts looking for a resort setting is the Grand Traverse Resort and Spa, which is a few minutes drive up the road. The Grand Traverse Resort offers stunning views from atop its tall tower overlooking East Bay. Yet another fantastic option is a short drive to the south in Thompsonville. Crystal Mountain is a four-season resort offering year-round entertainment for individuals and families. It is a true family resort, with many activities all year and excellent restaurants. Crystal Mountain proudly holds the distinction of being the #1 resort in the Midwest.
Where in Michigan is Traverse City?
Traverse City is in northwest Michigan, on the shores of Lake Michigan. Part of the lower peninsula, Traverse City is a true family vacation destination that is within a day's drive from Illinois, Indiana, Ohio, Wisconsin, and even Pennsylvania. It's a short drive from the Sleeping Bear Dunes National Lakeshore, which is worthy of a family visit. And for those that require air travel to the Traverse area, the Cherry Capital airport is a wonderful facility, and is probably one of the nicest airports that I've personally ever been through. Seasonal flights are added to accommodate the busy summer traffic.
What is the best time to fish for smallmouth bass on Grand Traverse Bays?
Any time you can make it! The Grand Traverse Bays are extensions of Lake Michigan. These waters are very deep and clear, meaning that they warm more slowly than the surrounding inland lakes. For fishing on the Bays, the prespawn period from the end of May through towards the end of June has water temperatures in the low 50's. This can be absolutely fantastic for some of the biggest fish of the year. July can be a transitional period as fish move from the shallows to offshore structure. The mayfly hatch can begin anywhere from the 4th of July through the end of July. This is perfect topwater time during the low-light periods of the day. Swimming a grub, burning a spinnerbait, or fishing soft plastic jerkbaits rule the daylight hours during this period. August is great for dropshotting offshore, or finding active fish cruising the flats and casting to specific structure with a spinnerbait or crankbait. Because the water is so deep and clear, the water stays much warmer later into the year than the surrounding air temperature. Power fishing tactics can really pay off well through October and even into November. For fishing the inland lakes, water temps rise much more quickly, and are generally 2-3 weeks ahead of the Bay's schedule technique-wise. Being able to fish both inland lakes as well as the Bays gives us the incredible ability to actually fish specific techniques longer throughout the year. For instance, for those anglers wishing to employ a specific technique, we can move around to different bodies of water staying on a particular pattern that is dictated by water temperatures.
What are some typical baits that you use for the big smallmouth?
We are artificial junkies! We love experimenting with various lures and retrieves. For these fish, it's hard to beat a Lucky Craft Pointer or Strike King KVD jerkbait during the prespawn. Spinnerbaits can absolutely dominate as the water warms. We use a custom color that a friend and we developed specifically for these gin clear waters. Crankbaits can be phenomenal at times. CFlash crankbaits as well as the new line of Kopper's Live Target lures have accounted for some amazing catches. Of course, the Lucky Craft RC series is tough to beat as well. During the spring, it's not uncommon to hook into a feisty lake trout when casting crankbaits for smallies in the shallows. We love using swimbaits for giant smallies. Typically we won't get as many bites with this category of lure, but when we do, they all seem to be huge, and they absolutely crush it. Soft plastics such as Sweet Beavers, tubes, and craw imitations are staples here. Soft plastic jerkbaits can really be productive during certain conditions. Finesse plastics fished on a drop shot rig are also very effective. For every trip, We try to pour custom plastics for this drop shot technique. We have many aluminum molds for pouring plastics that are custom made specifically for Traverse City Bass, and even some that were custom designed to give our customers an edge by using baits the fish haven't been accustomed to seeing before.
Doesn't the super clear water make it difficult for fishing-specifically power fishing?
Not at all! we feel right at home bass fishing the clear glacial waters of Northern Michigan. The clear water forces us to be creative, and a better angler and guide, while still being able to utilize power-fishing techniques. Most days we don't find that we have to use finesse approaches to catch quality fish. But when we do, our own brand of custom hand-poured soft plastic lures can be key. These baits are poured prior to every guide trip. And as a bonus, because of the clear water, customers are often able to see many of the strikes, adding to the excitement and memories. Spend a day on the water with us at Traverse City Bass Guide Service and we think you'll agree that there's nothing to be intimidated about when fishing clear water.
What time of day do trips usually start?
We tailor our start times based upon what is best for our customers. Generally speaking we start our trips about 7:30 or 8:00 in the morning. Many of our customers are on vacation, and this allows them a bit more of a relaxed schedule, and to find the boat ramp during daylight hours, with less stress of navigating unfamiliar roads in the dark.
If you start later in the day, doesn't bright sun make fishing tough with such clear water?
Interestingly, smallmouth bass love bright sunny weather. For those anglers accustomed to fishing for largemouths: smallies tend to behave completely differently. The bright sunny skies that would turn off the largemouth bite seems to help the smallmouth action. Similarly, when cloudy, rainy weather makes the largemouths bite the best, the smallmouths are much less active. So, while starting guide trips a bit later in the day may seem contrary to many people's ideas about bass fishing, our northern smallmouths seem to appreciate the later start!
What is the best time to fly fish for cruising carp on Grand Traverse Bay?
Typically, late May through June is the best time to sight fish the cruising carp on the bays. Here, schools in the dozens roam the flats as they prepare to spawn. While late May and June can be prime, carp are available to target through summer and into the fall when they are up shallow. When they are down deep, they can be very difficult to target, although it's not uncommon to hook them while bass fishing.
What are some of the flies that are used for sight fishing carp?
Here in Northern Michigan, carp are not the trash eaters that they have a reputation for being elsewhere in the country. Great Lakes carp will readily eat minnows, crayfish, and insects. This gives fly anglers plenty of options. We tie most of the flies that will be used to target the carp, but many commercially available flies such as small clousers and baitfish patterns, natural crayfish, and various nymph patterns all work well. We'll just have to experiment during your trip to see which pattern is the best for that given day. It's not uncommon for fish to prefer a certain pattern over another from one day to the next. Due to the invasion of round gobies in the Great Lakes, carp have also been preying more and more on these small fish that resemble sculpins. It is now common to hook carp on bigger goby-imitating flies, presented low in the water column, right along the bottom. Bass anglers have also caught carp using drop shot rigs, presenting goby-imitating soft plastics poured by us at Traverse City Bass Guide Service.
What are some of the other waters you fish besides Grand Traverse Bays?
We fish several of the area's inland lakes, including Lake Leelanau, Platte Lake, Portage Lake, Torch Lake, and Elk Lake to name a few of the bigger bodies of water. There is so much fishable water in the area – it's truly an impressive place to be a fishing guide. Many of the inland lakes hold spectacular populations of largemouth bass, giving us yet another option for your day on the water.
If I catch a trophy smallmouth bass, can I keep it?
We try to practice CPR, meaning Catch, Photo, and Release of all fish that we catch. However, as IGFA certified Captains, we are capable of weighing any trophy or potential record fish that you may catch. Should a record fish be caught, you may keep it if you wish, but we are always partial to catch and release. The northern smallmouths that we target are very slow growing, and DNR statistics show that a 5 pound smallmouth is about 20 years old! Fish that are 6 and 7 pounds might be as old as 25 or 30! This means that it's really important to try to release these trophy fish to continue to spawn, lending their superior genetics to this world-class fishery. And with the graphite replica mounts that are available, we can take accurate measurements and photos so that you can have a replica mount made, while still releasing any trophy fish. We always have a camera on board to photograph your special catch if you have forgotten to bring one. we try hard to get great photos to commemorate your trip with Traverse City Bass. Beginning with the 2011 season, the IGFA has introduced a new live record category, allowing us to measure, weigh, photograph, and release your potential record.
People seem to talk about the salmon and lake trout fishing a lot. Why?
Lake Michigan is loaded with not only King salmon, but also Coho salmon, steelhead and lake trout. The Boardman River runs right through downtown Traverse City. In the late summer and early fall, King salmon and coho salmon run up the river to spawn, leaving Lake Michigan and the Grand Traverse Bays. It's a beautiful and exciting sight to see the salmon swimming upstream. Steelhead and brown trout and lake trout also make their way into the rivers, and it's not uncommon to see them swimming alongside the salmon! What does this mean for anglers not fishing for salmon, steelhead or lakers? Less angling pressure on everything else!
OK, now I'm curious about salmon fishing. Do you know any good guides?
If you are curious about salmon fishing, please check out our sister companies Wolfe Outfitters or Manistee River Salmon. The Manistee River itself is just over an hour south of Traverse City and is a world-class fishery. The Boardman River runs right through downtown Traverse City, and gets an annual run of salmon as well. The Betsie and Platte Rivers are also located to the south, and are fantastic salmon and steelhead fisheries. A few years ago, an angler fishing the Manistee River landed the then world record brown trout, weighing 41 pounds 7 ounces! What a whopper! If you're a Basshead like we are, this type of fishing is sure to appeal. It's 100% casting for salmon. No trolling whatsoever! And some of the most vicious strikes you could imagine. Many bass anglers are now addicted! Like crankbait fishing? Then this style is definitely worth trying.
If you're looking for more of a relaxed style of salmon fishing that can include up to 6 people, we can recommend several area charter boats that specialize in fishing Lake Michigan, trolling for salmon, lake trout and steelhead through one of my other companies, Sport Fish Michigan. This is a network of the very best Captains & Guides in Michigan, and several of these Captains and guides are located right here in Northern Michigan.
Or, there are techniques like vertical jigging lake trout and salmon that are becoming more and more popular. We are proud to also offer these trips to our customers.
A new fishery is blossoming for Atlantic Salmon, and Northern Michigan's Torch Lake is the epicenter for this exciting battler. Casting for these aggressive fish is not only a productive way to catch these awesome fish, it's also a lot of fun!
What Other Fishing opportunities do you offer?
We are lucky here at Traverse City Bass Guide Service, because we also own and operate Sport Fish Michigan.This is a network of the state's top charter Captains and Guides. We can offer trolling trips for salmon and lake trout on a traditional charter boat if you'd like. These are lots of fun, and are a great way to enjoy time on the water with a party up to 6 people. We can offer multiple-boat trips for parties larger than 6 people! Trips on these boats typically start the day early in the morning or late afternoon. For those wanting to have a relaxed day, and fish while watching the sunset, the late afternoon trips are tough to beat!
Or, for those that are interested in learning a new technique, we also offer vertical jigging for both lake trout and salmon. These trips, unlike the trolling trips, are all hands-on fishing. We vertical jig for aggressive bites from lake trout through most of the year, and salmon in the late summer and early fall. We can also target whitefish and burbot with these same vertical jigging techniques. We use light tackle bass rods for these trips, and our customers love being able to feel the bites, and fight these fish to the boat on the light tackle we use. Very often, vertical jigging is somewhat like video game fishing, where we can see the fish on our Humminbird sonar graphs react to our jigs even in water as deep as 140 feet! It's not uncommon at all for me to tell a customer that there's a fish coming up or down to look at their offering, and then – Bang, they feel the bite!
New this year, Sport Fish Michigan will be offering trips for Atlantic Salmon up on Torch Lake. Atlantic Salmon are a tremendous fighter, and are available by a few different techniques, including casting and trolling.
Is getting seasick ever a concern?
The Bays themselves are quite narrow, and are north-south oriented. What this means for people that are prone to seasickness is that we are never very far from shore – we can always see land, and that there is almost always someplace that is sheltered from the wind and waves that we can go, aside from a hard north wind. Other than a hard north wind, fishing in the calmer lee is almost always an option, and customers can still fish in comfort. Fishing is supposed to be fun, so if seasickness does set in, we can always head to the dock!
What form of payment do you take?
We accept personal checks, cash, credit cards (Visa, MasterCard, Discover) and PayPal. Any of the mentioned forms of payment can be used to cover the deposit, as well as the balance of the trip.

Other links include: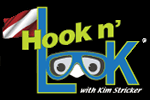 Pure Michigan


Manistee River Salmon Guide Service